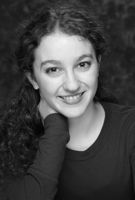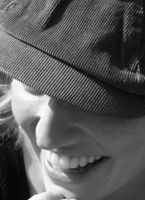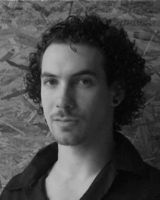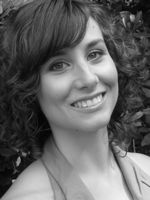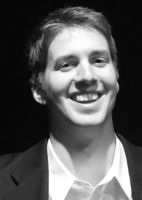 Phina Pipia

co-founded Generation Goat Rocket in 2009. She has since written, choreographed, and composed seven full-length shows for the company. She tours as a magician and mentalist with Delusions of Grandeur, and worked as a dancer with the Julian Barnett Project in NYC. Phina performs as one half of The Pipia Sisters, writing original songs with her real-life sister, Sophie. She tours with the vaudeville circus, The New Old Time Chautauqua, and exhibits her paintings in the show, Hold Onto Your Hats. Phina holds a BFA from the Conservatory of Dance at Purchase College, SUNY. Generation Goat Rocket is the hot air balloon in which Phina's imagination is presently afloat.
Sophie Pipia

is a West Coast-based performer and educator. She co-founded Generation Goat Rocket in 2009, and has directed and produced a number of musicals with the company in New York City and on the West Coast. Sophie performs with The New Old Time Chautauqua, and appears as part of The Pipia Sisters musical duo, performing original music on accordion, guitar, ukulele, and piano. Sophie has worked extensively in the film industry as a costume designer.
Pepper Fajans

began performing in the Pacific Northwest as a vaudeville act in 1998. He learned visual art and carpentry from his father, Michael Fajans, a public artist. At Sarah Lawrence College he studied dance and sculpture. He taught and made dance for the Santa Cruz Ballet Theater, operated puppets in The Windup Bird Chronicle under the direction of Stephen Earnhart, and designed and performed for Zuzka Kurtz in My Inner Sole. He professionally aided Merce Cunningham at the end of his life and continued to work with the Cunningham Dance Company through the final world tour. He currently production manages the New York Theatre Ballet.
Erin Kohout

is a professional dancer, choreographer, and teacher. After spending her childhood studying ballet in Southern California, she moved to New York to attend the Dance Conservatory at SUNY Purchase where she met Phina Pipia. Since graduation, she has worked with Generation Goat Rocket, Cori Kresge, Peaches, Marina Abramovic, Theatre Mab, and D Montalvo with Robert Moses Kin. She currently lives in Oakland, California.
Nate Wheeler

performs internationally as both a juggler and musician. He has toured Ecuador, Peru, and Bolivia with the juggling group "3 of Clubs", plays electric bass with the Fighting Instruments of Karma Marching Chamber Band/Orchestra, the Smoke n' Mirrors, and The Pipia Sisters, and tours in the summertime as an educator and performer with the vaudeville group, the New Old Time Chautauqua.